Collaboration in Action: Each year there is a community clean-up event held in White Swan. The event brings together several tribal and community organizations to collect garbage and yard debris. Last year, a chipper was used to remove overgrown brush and reduce otherwise hazardous fuels. The clean-up day continues to expand and improve every year.
As a result of changing conditions on our landscapes, communities throughout rural Washington are faced with an increased risk from flooding, drought and wildfire. In response, rural communities are demonstrating that they can increase their resiliency by working together and building partnerships at the local level. This blog tells the story of a community's response to wildfire, and shows how resilience is built from the ground up.
White Swan is a small community on the Yakama Nation in south central Washington State. It is considered a major population center on the Yakama reservation and is categorized as high fire risk. The immediate landscape is a mix between rangeland and agriculture with forested creek channels. Geographically, White Swan is located in the middle of a creek bed, posing unique fire protection challenges. When thinking of high fire risk, it's not your traditional rugged landscape.
On February 12th, 2011, the town of White Swan experienced a fire that devastated the community. A chimney fire fueled by high winds spread into an adjacent field and towards the center of town. 18 homes burned and 120 residents were left homeless. White Swan's recovery and work to build a more Fire Adapted Community is a worthy example of people working together for a more resilient community.
Following the fire in 2011, community members rallied together and started talking about how they could better protect their community from both structure and wildland fires. Community leaders began working with Yakama Nation Fire Management and Yakima County Fire District 5 to strengthen existing partnerships and develop new ones. In a stroke of genius, the fire centric organizations partnered with the non-fire-centric organizations that were already well-established and respected in the community. This unique partnership provided a springboard for gaining community support and expanding fire prevention efforts.
As a way to pursue funding and provide incentive, the Yakama Nation Fire Management, Yakima County Fire District 5, Yakima County Fire Marshal's Office and Washington Department of Natural Resources partnered together to pursue Firewise recognition in White Swan. A Firewise committee was formed leading to the completion of 150 home assessments. For those involved, it's been an eye-opening experience.
"Many people didn't know their neighbors. That was a big reason why we were there." – Gary Peters, Yakama Nation Fire Management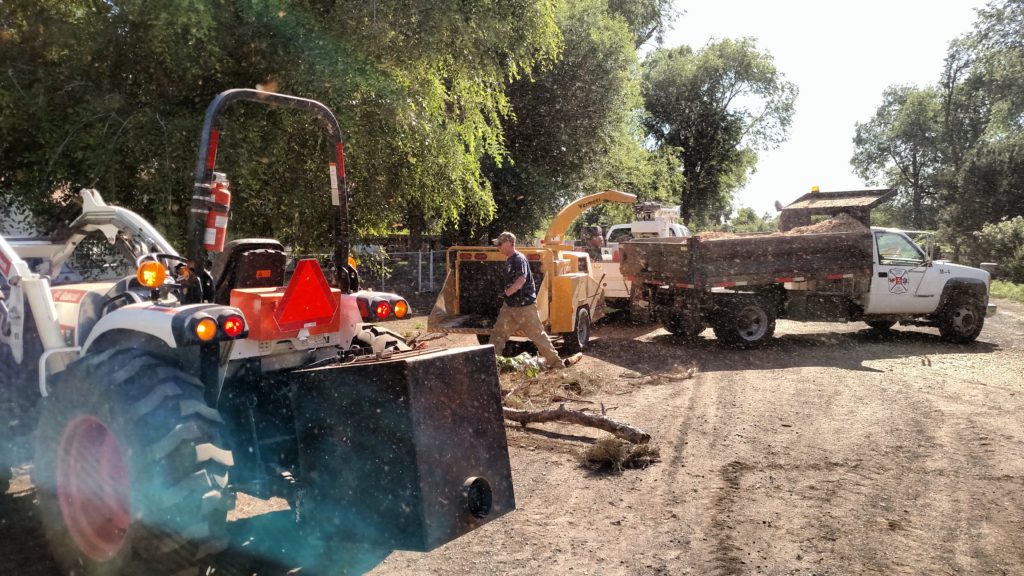 "The community is very supportive. Most people are glad it is happening. It's your community – help maintain it." – Gary Peters, Yakama Nation Fire Management
"White Swan is a great example of building partnerships and grass roots support for increased resilience in rural communities" – Ryan Anderson, Director of the Washington Resource Conservation and Development Council.