Hard-working people, focused on fire
Step outside in Washington, and you are likely standing on a landscape shaped by fire. Topography, vegetation and weather—they all shift how fire behaves. But what doesn't shift is the attachment—to our place, to each other, and to the gifts, challenges and responsibilities that wildfire brings to Washington.
Our members are curious – and motivated to learn from the experiences of others and share their own. We take the time to listen, because in our Network, listening leads to action.
It's a mindset that brings energy to the room, emboldens quieter voices, and jump starts a movement to better live with fire. We are committed to the process and work to balance immediate needs with long-term objectives for community resilience.
Here is some of what WAFAC has accomplished together.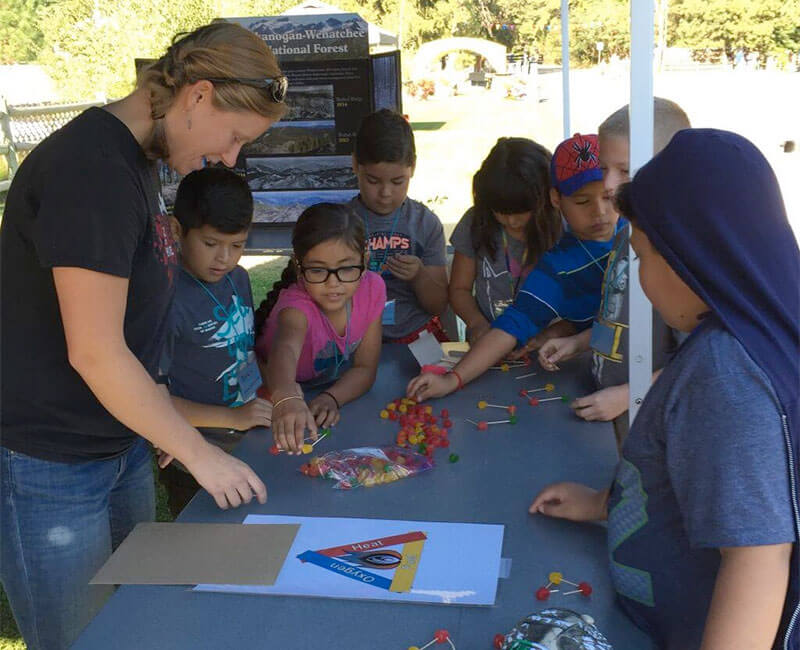 The Chumstick Wildfire Stewardship Coalition provides hands-on learning experiences about fire with youth in the Leavenworth area. Photo: Hilary Lundgren
What have you and your partners accomplished together? What kind of 'hot topics' are driving your conversations and catalyzing action in your community? Who inspires you most with their smarts, creativity and technical expertise?